Industrial

Manufacture the Business of Tomorrow


Industrial walks the line and ushers their clients into the new age of the industrial revolution, otherwise known as Industry 2.0. They blend the strength of machinery and manufacturing with the capability to see into the future. A marketing and communication powerhouse, who are 'tough on the outside, and soft on the inside,' Industrial creates the paths that manufacture the businesses of tomorrow in an ever-changing market.
Being a guide for the new age industrial, the concept breaks down into a symbol that is easily recognized in the industry. It's unique in its approach and becomes ownable by the inclusion of entrance and exit points that adds movement and the feeling of forward progress. A custom wordmark was then paired alongside it that was based of their core attribute of being 'tough on the outside, and soft on the inside.' Here, a more straight-edge approach was applied to the outer forms of the characters while keeping the interiors more gentle and rounded.
The visual identity then expands into a system that encapsulates that strength while also being savvy and intelligent. It's tough and determined personality is balanced with a sleek and clean aesthetic that feels smart and practical for the modern industrial.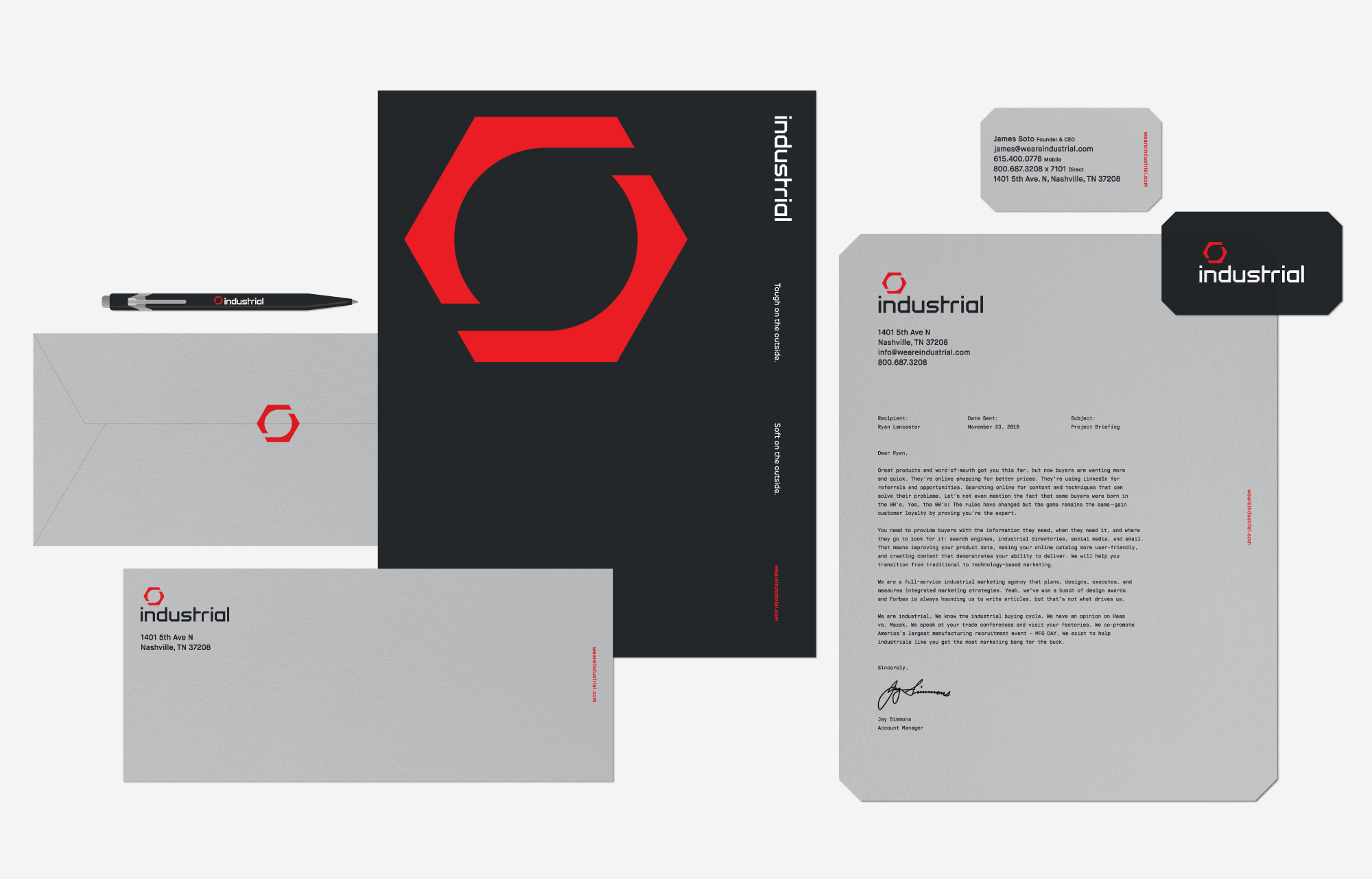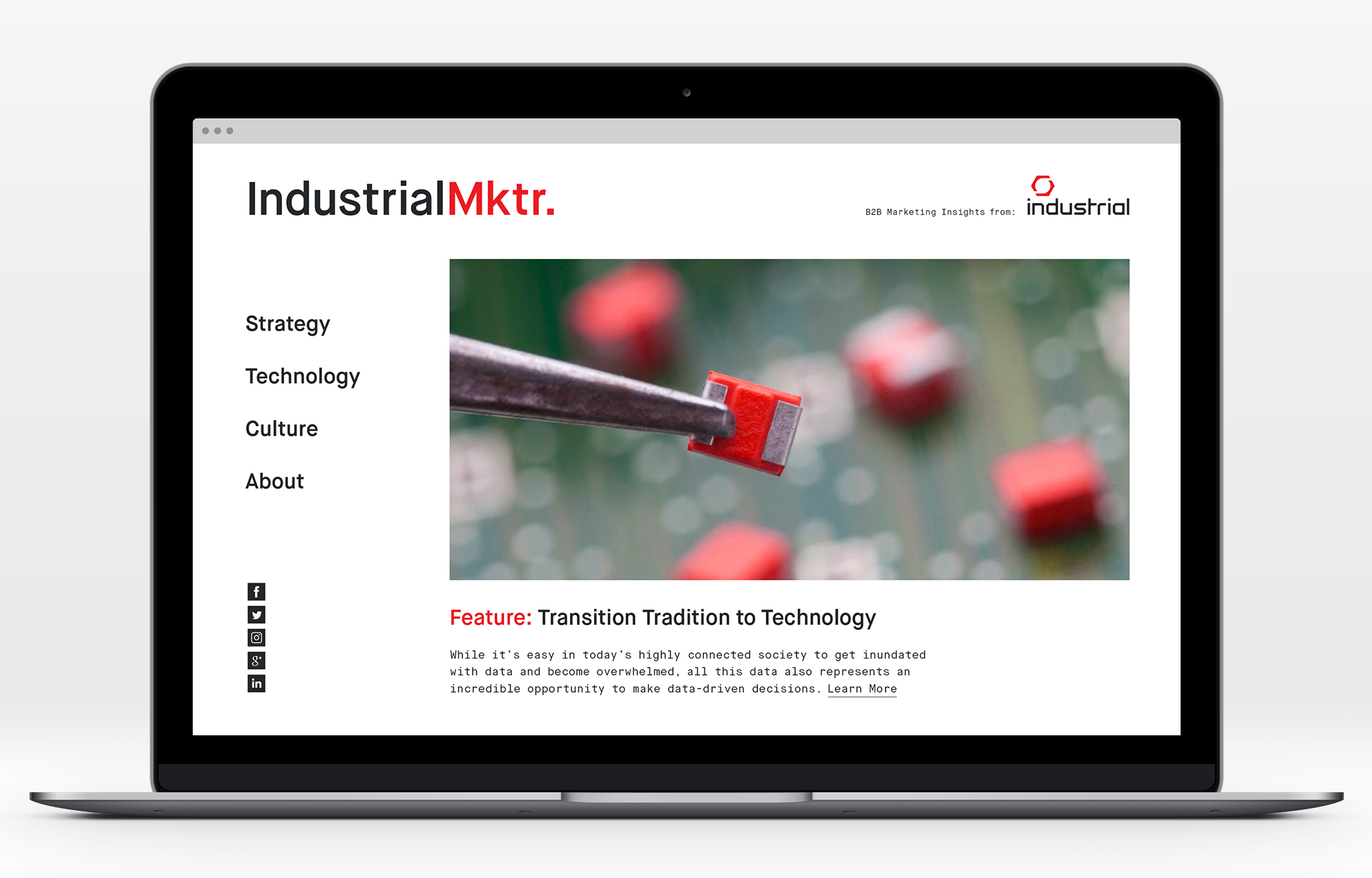 Brian Paul Nelson, LLC in partnership with © Matchstic



---
© Forever x Infinity
Brian Paul Nelson, LLC

Thanks for being here. ︎