Radically Relevant
How growing brands get unstuck and move forward with confidence.
Radically Relevant
is the new book by Blake Howard, Creative Director at
Matchstic
. The publication encompasses the simple framework for how growing brands can be successful—they must be radical, with a unique differentiation that makes them stand out in the marketplace, and relevant, by offering something compelling to their audiences. In this book, he breaks down the Radically Relevant brand into six unique characteristics exhibiting how becoming a great brand is more simple than you think.
I worked with Blake, and co-writer Acree Macam, to design and illustrate the book. Confident typography and a systematic illustration style were used to exemplify Blake's 20+ years of experience helping growing brands launch, change, and evolve.
Order the book and take the assessment here.

︎︎︎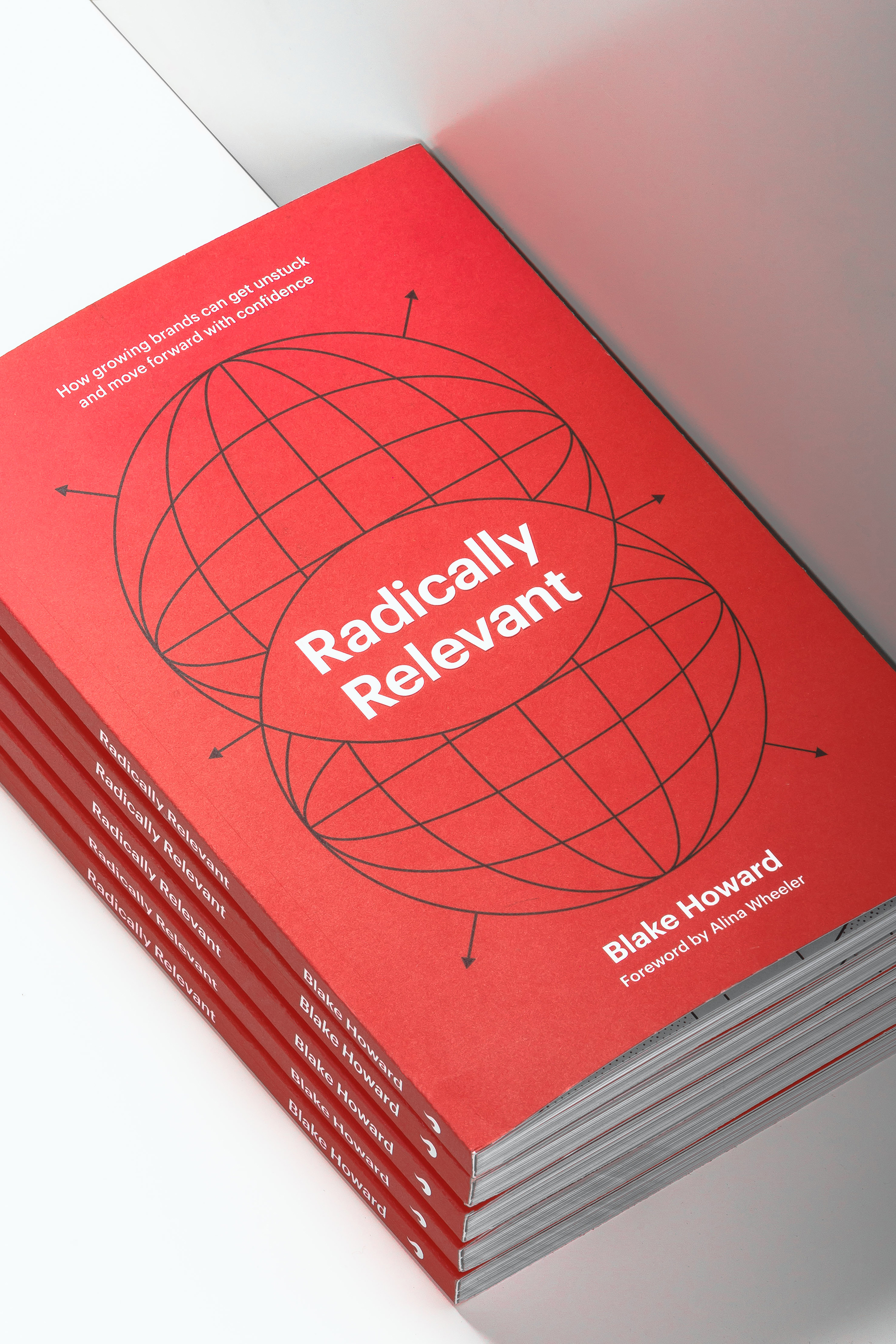 The illustrations throughout the book were inspired by precision-guided, scientific diagrams to bring to life Blake's practical, achievable advice for how brands can improve and grow.





In collaboration with:
Blake Howard—Author & Creative Director, Matchstic
Acree Graham Macam—Co-writter & Editor
Brian Paul Nelson—Designer & Illustrator
Gray Hauser—Case Study Images
—
© Matchstic & Brian Paul Nelson, LLC






---
© Forever x Infinity
Brian Paul Nelson, LLC

Thanks for being here. ︎