Let's Talk:
studio@
brianpaulnelson.com
︎
904.612.6750
Atlanta, GA
Let's Work Together:
Identity Design
Brand Identity Systems
Brand Identity Guidelines
Brand Strategy
Design Consultancy
Iconography
Logo Design
Naming
Packaging
Print & Editorial
Signage & Exhibition
Typeface Design
Web & UX

Graphic Art
Adult & Children's Books
Brand Identity Illustration
Commissions
Editorial
Exhibition
Murals & Canvas
Packaging & Products

Daily Drawings
Profile:
Making sense of things.

The studio of Brian Paul Nelson, LLC exists to help make sense of things for people, places, and brands. It's founded on the belief that visual clarity is achieved by way of strategic simplicity.
Fig. A
Focusing on brand identity design and graphic art, ideas are built on the foundation that being thoughtful yet clear, makes for smart work that speaks a universal visual language. Projects are rooted in conceptual strategy, lead by aesthetic, and shaped through emotional human connection.
︎
At this corner of graphic art and design is where the studio is located. Both live under the same roof, work equal parts of the brain, and enjoy long walks together.
A passion for drawing and art was first created while being taught by my grandparents at a very young age. The studio holds strong to the fundamental truth of putting pencil to paper first.
︎
Additionally, a focus on identity design was established while pursuing a B.F.A. in Graphic Design from the University of North Florida. There, the value of conceptual thinking as it's applied to my work took form. Throughout the years, it's been cultivated by a strong dedication to the craft, agency experience, reputable colleagues, and hundreds of projects.
If you, your friends, your business, or your clients are interested, let's collaborate and work together. Thanks for your time, and for keeping it real.
All the best,
︎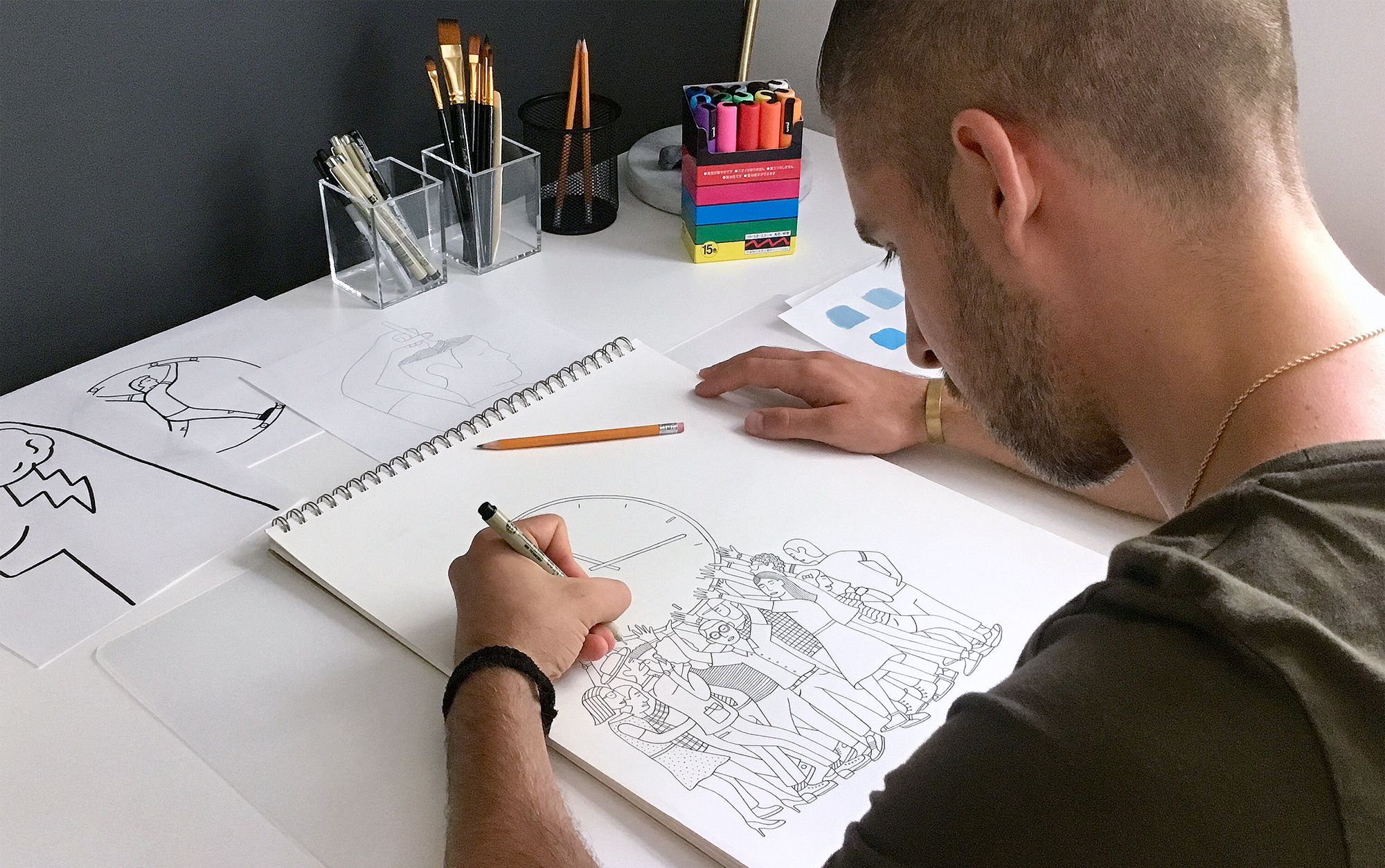 World Wide Web:
Instagram
Tumblr
Serving Good People:
Akiva
Amaray Las Olas
Ancho Burrito Co.
Armour Yards
Arthritis Foundation
Chant
Chick-fil-A
Children's Healthcare of Atlanta
City of Atlanta
Coca-Cola
Codina Partners
Cryptic Wine Cellar
Dept. of City Planning
Dow
Epic
Family & Friends
Georgia Baptist Foundation
Georgia State University
Good Key
Grant Park Conservancy
Hales Photo
HMH Agency
Humrun
Industrial
Inovi
Intradiem
Jamestown Properties
McDonalds
McGraw Hill
Meridian Watches
Reeves Young
Routematch
Seattle University
Suddath
The Providence Group
Thomas Built Buses
Totem
Transplant Nursery
UCLA
Walmart
Wild Dingo Studios
Agency Experience:
Greenhouse Studio
The Morrison Agency
160over90
Matchstic
ICON
Core Beliefs:
Faith & Family > Work
Great Work = Hard Work
Simplicity = Clarity
People > Self
Outdoors > Indoors
Good Friends = Camaraderie
Motown & Jazz = Soul
Good Food = Medicine
Dogs = Companions
Travel > No Travel
Good Cocktail = Classic
Curious = Inventive
Mistakes = Breakthroughs
Kindness > Ego
Ultimate > Immediate
Bravery = Different
Different = Fresh
Rest = Clear Mind
Clear Mind = Better Work
︎︎